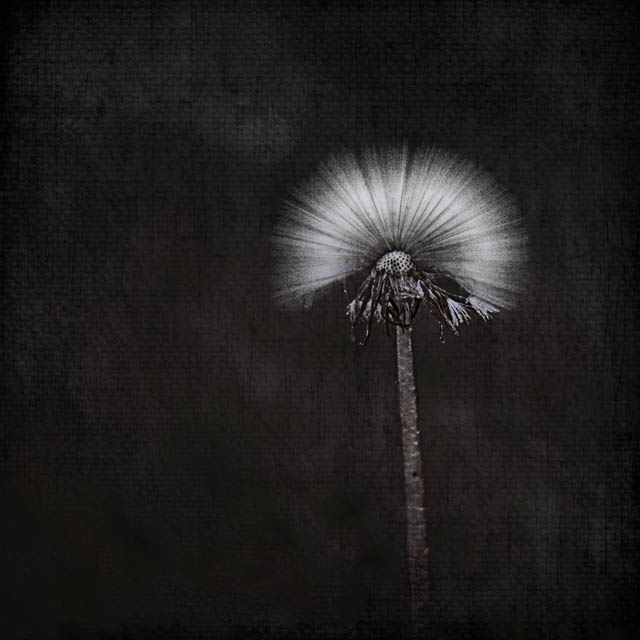 The Winner!
Congratulations to Barbara Lee, the winner of the Canon Online round 3 for 2023.  There were 99 entries in this round.
A bit of history about Barbara and the winning image:
My photography usually starts out opportunistic  - what happens to catch my eye at the time when out with the dog. The results are largely mediocre,  but sometimes an image stimulates me to do something with it. 'Time Ticking' was such a one.
Upon finding a perfectly intact dandelion seed head, I 'gardened'  it and was just about to push the shutter, when said dog bounded up and brushed against it – aargh-Ruination!  But I took a photo anyway and - yes – it was a decidedly mediocre image… But I then it made me think about the transience of life – the beauty - and the sadness: of beginnings and endings.
I did not achieve optimum focus (oops!), so masked that with PP 😉
Applied extreme clarity and sharpening on the lower spent parts and radiating 'pixel explosion' on the upper part. Then added a texture  and a 'grunge' filter to help bring out the  story.