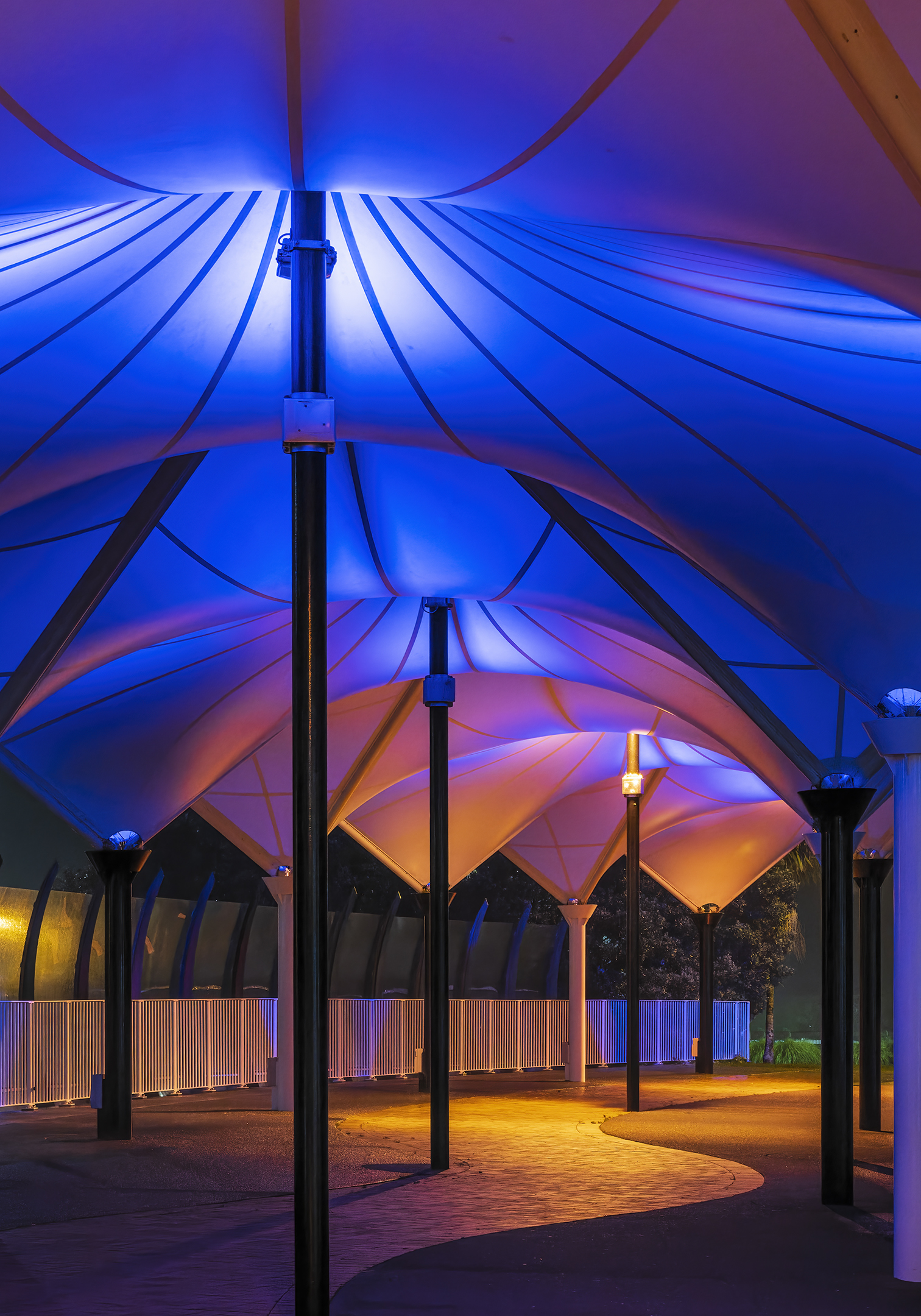 At the recent successful North Island Regional Convention, Whangarei Mayor Vince Cocurullo was there to officially open the convention and he encouraged our members to go out and explore what the city had to offer. He then backed that up with offering a $100 cash prize for the best image.
That attracted 58 images to be submitted that were assessed by PSNZ President, Paul Whitham. In choosing the top images Paul was looking for images that could be clearly said to represent the area that the convention had been located in. There were many great  images submitted making the decision a difficult one.
The top image was shot by Waiheke Photographer Bob Scott LPSNZ on the Canopy Bridge in the harbour basin at night.
This was a stunning image that captured the structure in an unusual way.
Congratulations Bob!