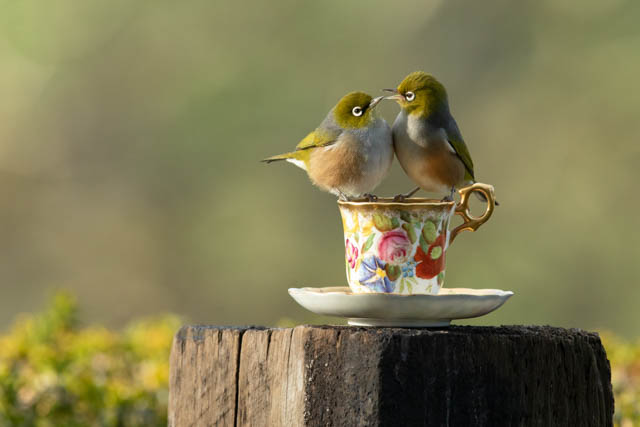 Congratulations to Wendy Pemberton, winner of Round 5 of the Canon Online competition. The Round 5 results are now available and can be viewed here.
A bit of history about Wendy:
I feel very honoured and extremely excited that my image First Date has won first place this round.
My interest in photography began when I was a teenager using my parents little Instamatic film camera and progressed from there, mainly taking family pets & holiday snaps. My interest picked up when my husband bought me a DSLR camera about 8 years ago but I only used it on Auto until I joined the Whitianga Photographic Club, which is where we live half the time. With the help of more experienced club members, I began using my camera on manual settings about 3 years ago. I have been a member of PSNZ for approx 2 years and recently also joined Cambridge Photography Club as I spend the other half my life on our farm in the South Waikato.
I enjoy most genres of photography but particularly love detail and so birds and macro would probably be my favourite but I'll try anything.
Wendy writes about the winning image:
For this image I set up the cup and saucer with sugar syrup and then the tripod to look through my kitchen window , I didnt have to wait long for the wax eyes to start flying in to drink , their little heads bobbing up and down quickly as they drank, so I I used a shutter speed of 1/1250 sec f/6.3 ISO1250 400mm and took hundreds of shots to capture this image which required very little editing.
These little birds always make me smile too with their very expressive faces. We can only imagine what they must be saying to one another…….
---
Entries for Round 6, the final round for this year, are now open. Log into the Member Area to submit your image.