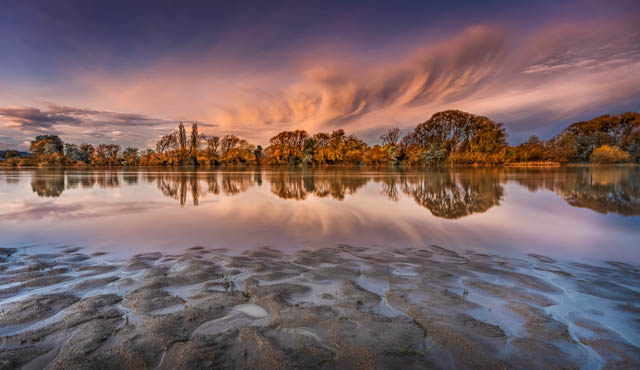 Congratulations to Susan Henley, the winner of the Canon Online round 6 for 2022. There were 95 entries in this round.
A bit of history about Susan:
Firstly, thank you! I feel extremely honored !
I started my photography journey back in 2018 when a professional photographer friend ( David Watson) put me on to a Sony mirrorless entry level camera as I wanted something relatively small to take on hiking trips. Since then I've owned several Sony cameras and lenses but now use full frame. For the most part I learn photography through watching tutorials, reading books and the valuable critique at camera club. My main passions are landscape and wildlife. I will often return to the same spot waiting for the right conditions or sit for hours in order to capture images that are unique.
Susan writes about the winning image:
This image was taken on the banks of the Wairau river in Marlborough after heavy rain. I finished work and looked at the sky, I arrived at the site to find a sea of mud and silt instead of the little beach I had expected! I quickly decided though, that this mud provided an excellent foreground to the still water with a developing sky, and about 8 long exposure shots I was rewarded.
Luckily my gumboots were handy!
---
Entries Round 1, 2023, are now open. Log into the Member Area to submit your image.