All I can say is "WOW" what a fabulous weekend PSNZ members that was. It far exceeded my expectations and I imagine it did for everyone who was there.
Friday night started with an informative talk by Steve Attwood from Auldwood Birds – https://www.auldwoodbirds.kiwi/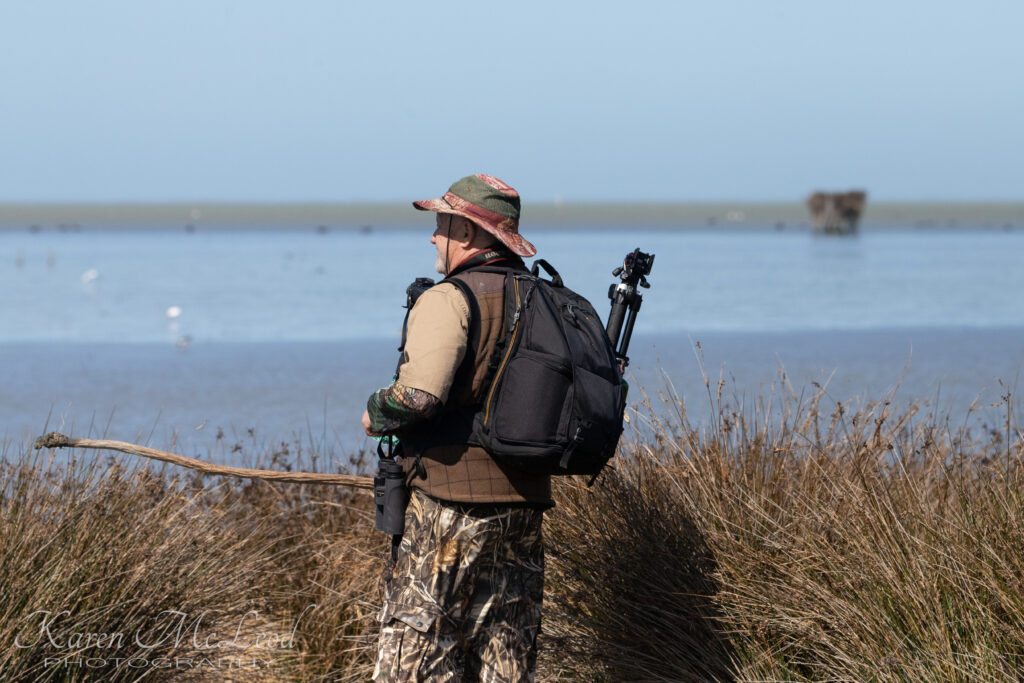 As I keep reminding people, the PSNZ Workshops are about learning, experimenting, taking that away and practicing (rather than getting the perfect shot). Steve started the weekend off in that perfect vein. It was a great presentation setting up what we needed to know about birds before we even tried to photograph them, so lots of great learning for everyone along with the awesome pizza's from 'The One Next Door Café'.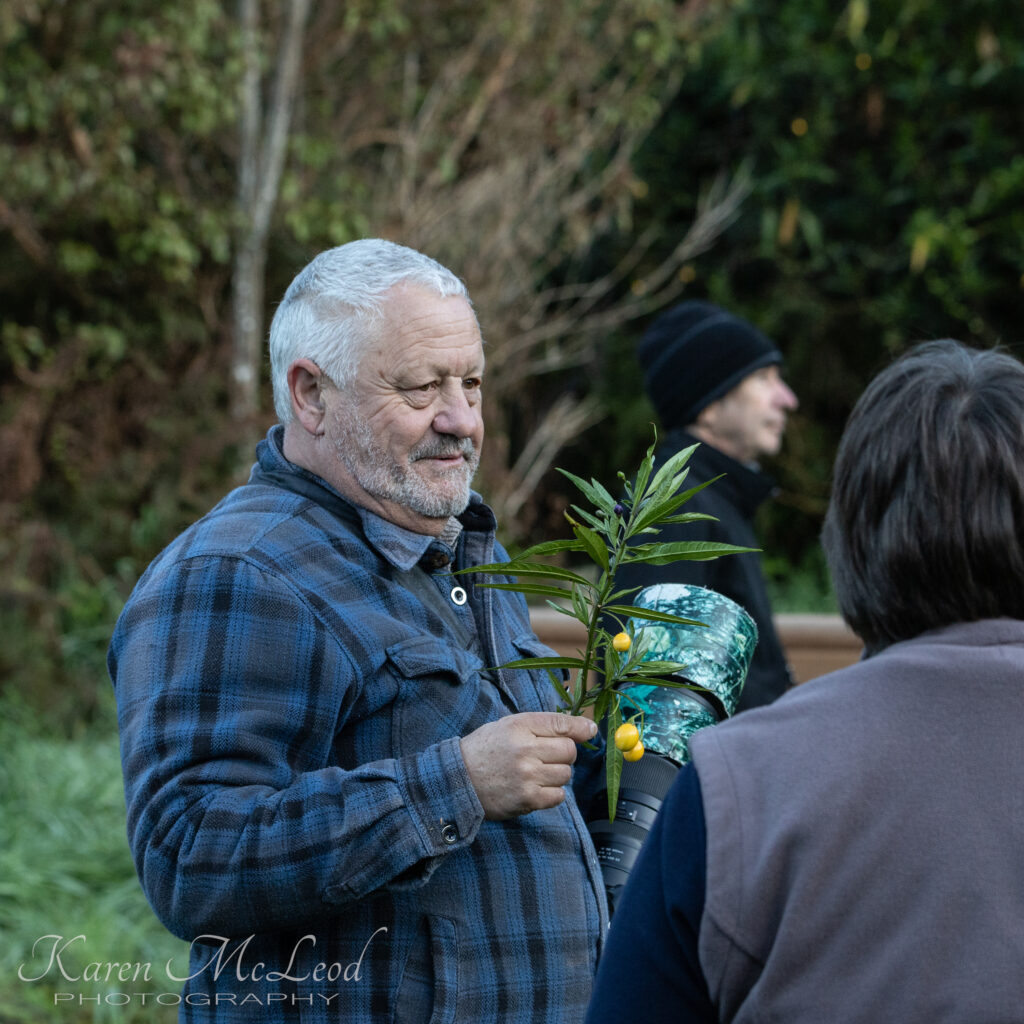 Saturday provided some good opportunities particularly for the North Islanders so see some bird we don't have in our region as well as observing their behaviour and listening to Steve on what they would do. It also provided so humour at my expense, taking a tumble into the mud – but managing to save the camera (which is of course the most important thing). At least it was a soft landing, and so far no photos have emerged!
It was a great group of keen people and a social dinner provided time for everyone to get to know each other a little more and have a nice meal
Sunday we went bush for the dawn chorus and lay in wait for Bellbird, Tui, Kereru and more. Steve's vast knowledge extended to not only local history but also to plants, we all soaked up his information eagerly. More talk of all things birds, photography and gear ensued at The Little River Café over breakfast before we again met up at the local Hall for what was for me a highlight.
Steve has suggested that we ask Ron Lindsay (an old mate of his and fellow photographer) from the NZ Raptor Trust in Timaru to bring a couple of his raptor's along some we could learn and practice photographing birds in flight. https://nzraptor.org/ Ron gave a comprehensive talk about raptors and what the trust do, and introduced us to Tom & Waihao, 2 of his Kahu (Harrier's). What impressive birds they are up closed and having the opportunity to learn, photograph them, get up close and personal and have Tom sitting on my arm (Glove installed) was incredible. The local play centre ladies popped in with a late morning tea, so there can be no grumblings about anyone being hungry over the weekend.
To see both of these men's passion and love of birds was a privilege, and for them to share their knowledge and experiences with us was an honour.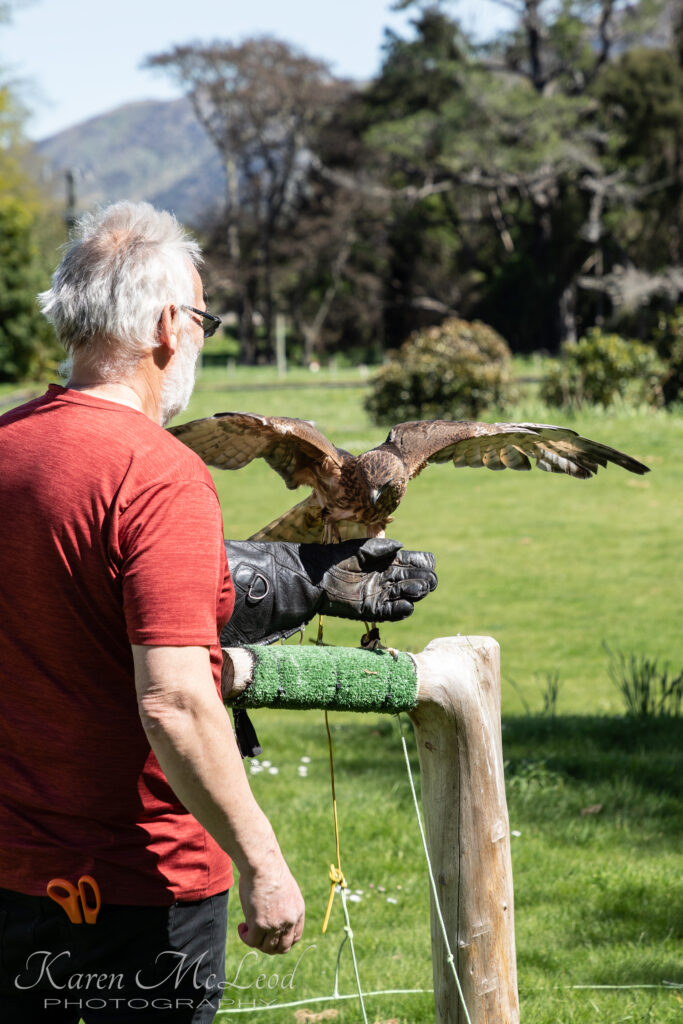 PSNZ are very fortunate to have people like Steve and Ron who are keen to share their knowledge to help us not only grow and photographers, but have a deeper appreciation and understanding of our subjects.
Karen Moffatt-McLeod
PSNZ Councillor for Workshops.